About Digital Marketing

Developments in internet connectivity have, over the past few years, made Digital Marketing an important discipline across the globe. That is hardly surprising, considering the fact that greater connectivity has revolutionized the way in which people communicate and do business around the world. But, what exactly, is Digital Marketing and what are the trends during the current year?
Digital Marketing in the Year 2019
The year 2019 promises to be an exciting one for those in the Digital Marketing sphere. The term Digital Marketing is itself an umbrella term, that refers to a wide range of disciplines, some of which are shown in the chart below;
Digital Marketing is Internet Based
As you can see from the above chart, Digital Marketing covers a wide range of fields, all of which are dependent on the internet. In fact, one can safely say that Digital Marketing is largely about the internet and how it can be exploited in various ways to achieve a wide variety of goals. Below is a much more concise definition of Digital Marketing;
A Definition of Digital Marketing
Digital Marketing can be thought of as the online based marketing strategies that people employ to increase the visibility of their brands. 
People Now Spend Days Online Every Week
With people spending more and more time online, it is not surprising that the World Wide Web has become so lucrative for Digital Marketers around the globe. Consider this amazing piece of data; Teenagers are now spending more time online that they were a few years ago.
There has been a vast increase in the time that those who fall under the 16 to 24 bracket spend glued to their internet connected devices, from 10 hours and 24 minutes per week in 2005 to 27 hours and 36 minutes in 2014. This means that each week, this age group, and almost every other, spends an entire day and 3 hours online.
A Boon for Internet Marketing
While the above figures may be a bit alarming, from social and health points of view, it is no secret that Digital Marketing owes its existence and draws its strength from the continued explosion in the use of internet based communications across the globe.
Digital Marketing Tools
So, what are some of the tools that you can use in your Digital Marketing campaign during the year 2019? Find a few of them listed below;
Your Website
Your Blog
EBooks
Search Engine Optimization
Email Marketing
Facebook Marketing
Instagram Marketing
Twitter Marketing
Based on the above list, it is clear that there are a number of steps that you can take to increase your brand's visibility through Digital Marketing during the course of the year. So, what can you do with the above mentioned tools?
Your Website
If you do not already have one, then you should set having a website as one of your goals for the current year. While it is hard to believe, today, that there are companies and brands that remain unrepresented on the internet, the surprising truth is that these do, indeed, exist.
A report that was released by business to business firm, Clutch, in February 2016, indicated that nearly half of all the small businesses in the United States do not have websites.
Among those that do have websites, 23% of them are not mobile friendly, which is a huge drawback, considering that Search Engines now reward sites that are mobile optimized with higher rankings.
If your company falls within this category, then it is time for you to increase your visibility by taking your brand online as soon as possible. You can read our blogging 101 article if you need to find inspiration. You can also read our article on the best blogging topics that you are likely to bring visitors trooping to your site during the current year.
Your Blog
Blogs are another of the most important Digital Marketing tools that you should use to grow your brand during the course of the current year. As is the case with a website, a blog is a must have for companies that wish to survive in the current operating environment.
The difference between a blog and a website lies mainly in the fact that the content that is on a website is mostly static, whereas a blog's content is constantly being renewed. While the frequency through which this should be done is debatable, I would advise you to make sure that you post something new to your blog at least once a week. So, why should you have a blog when you already have a website?
Why have a blog
The main reason why it is important for you to have a blog is the fact that it promotes user engagement, and allows you to generate more leads and conversions. You can also use your blog to boost your social media marketing strategies. With the whole world now firmly entrenched in a Social Media craze, it is not too difficult to imagine how this can be beneficial to your brand.
Blogging is great for your Site's SEO
Blogging is also a great way through which you can optimize your website for Search Engines. Each time that you create new content, your site gets indexed by Search Engines such as Google, Yahoo and Bing. This increases the chance that you will get more business from the organic traffic that is drawn to your site.
Create Your Blog On Your Existing Site
The good thing is that you do not actually have to start another site in order to start blogging. You can do so by adding a blog section to that website that you have been neglecting for so long.
Create and Launch a blog in a few easy steps
The great thing about today's world is that you no longer need to be a programming guru in order to create and launch your own blog. In fact, you can do so in a matter of minutes through iPage, one of the web hosting companies that we, at Network Bees, highly recommend. iPage comes with the following benefits;
A powerful website builder
A wide selection of templates and themes
Blogs, including WordPress
The tools that you need to create an online store.
You can get started with iPage by clicking on the banner that is above. Again, the thing that we like the most about this web host is that it comes with everything that beginners need in order to get their sites up and running in a matter of minutes.
EBooks
EBooks are a great way through which you can reach out to more people through your website. These can contain almost anything, from information about your company, to compilations of some of the content that is on your blog. This later strategy is one that is favored by most bloggers.
Offering the eBooks for free helps you generate leads, by giving you the platform that you need to build up your mailing list. You can do this by offering the book as a reward to people who are willing to join your mailing list.
Search Engine Optimization (SEO)

I have already briefly mentioned Search Engine Optimization (SEO) in the preceding section. SEO can be defined as the strategies that are taken in order to improve the visibility of a website to Search Engines. Needless to say that Search Engines play the important role of indexing all the content that makes up the internet.
In order for you to succeed during the current year, you need to be proactive about Search Engine Optimization. There are billions of websites on the internet, and yours is but a drop in the vastness that is this ever growing ocean.
The only way that you are going to succeed is by taking the steps that are needed in order to improve your website's ranking. These steps include proper keyword research; high quality content, link building and much more.
Email Marketing
Email Marketing, as I mention in this article, remains a major force in the Digital Marketing world, despite the fact that a few years ago, many were spelling doom for it on the back of the onslaught that was coming from Social Media. As you try to generate leads during the current year, Email Marketing should be at the center of your strategies.
The amazing thing about Email Marketing is that it remains one of the cheapest of the tools that that are outlined here. That is despite the fact that it has some of the highest returns. As an example, for every dollar that you invest into Email Marketing, you can expect to earn $44.55 in returns.
GetResponse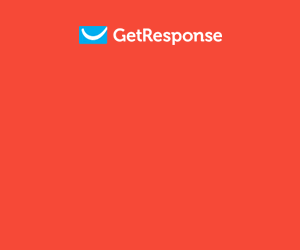 At Network Bees, our favorite email marketing platform is GetResponse. This is easily the leading Email Marketing platform in the world. It is a great way through which you can generate leads and create a customer base. You can check out GetResponse by clicking on the banner that is above. 
Facebook Marketing
With over 1.7 billion users, Facebook is the world's largest Social Network. This makes it attractive to those who are looking to gain traction on the Digital Marketing arena during the course of the year 2017. Facebook offers a number of tools that you can use to create ads that target your chosen demographics. You can read more about Facebook Marketing and the benefits that it brings to your Digital Marketing strategy in this article.  
Instagram Marketing
Instagram, the photo sharing service which is owned by Facebook, is another platform that you can leverage to bring success to your Digital Marketing strategy within the current year. Instagram has over 500 million monthly users, which makes it a great place on which you can reach out to potential customers.
The great thing about Instagram is that has a greater engagement rate than almost every other Social Media platform. It is also a great place on which you can build up brand loyalty.
Twitter Marketing
If you have been following events in the United States over the past few months, you will understand how influential Twitter can be. The platform has dominated political debate across the country, to such an extend that, even now, President Trump continues to prefer it as a way of reaching out to people when compared to traditional media outlets. Twitter is another way through which you can build up your brand, by obtaining a loyal troop of followers.
You can, if you do not already have one, start a Twitter page for your company and develop it into a platform where you can generate leads. There are a number of ways through which you can take advantage of the platform to develop your business. Your Twitter handle can be used to share useful information with your followers, thus driving engagement and making your brand more visible.
Conclusion
The current year holds a lot of potential for those who are in Digital Marketing, and you should do everything in your power to make sure that your brand is represented in the ongoing gold rush. Choose the tools that you believe will work best for your company and you are likely to see measurable results in the medium to long term.